Consultancy companies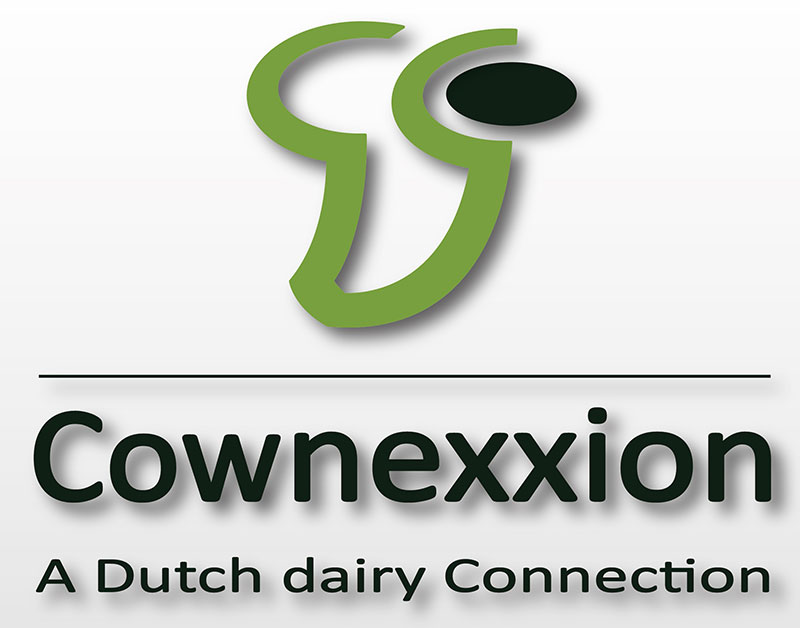 Cownexxion, dairy farm consultancy, management and training
Cownexxion is your reliable partner for worldwide dairy farming. Our goal is a better future for cows, people and businesses in the dairy sector. We gladly contribute our experience and knowledge to achieve this.
Cownexxion is an enthusiastic team of professionals. Men who combine a wealth of knowledge and extensive experience with a reliable way of working. Together we give complete and independent advice in answer to your question. Our team members complement one another, so that you know that every aspect has been considered. We frequently work with businesses in Russia, the Ukraine, Kazakhstan, Portugal, Germany, Oman, Qatar, Iraq, Kuwait, Hungary Romania, Bulgaria and Belgium.
Feel free to give us a call or send us an e-mail to get to know us. We would like to talk to you!
Our telephone number is +31 6 19644139 and our e-mail address is This email address is being protected from spambots. You need JavaScript enabled to view it..
Or fill in your details on the website www.cownexxion.nl and we will get in touch with you.

Agriprogress is a Dutch consultancy, management and trainingscompany with more than 25 years succesful experience in the international agrifood business (active in Romania since 2008). We have references in the NL, EU, Ukraine, South Korea, Russia, Senegal. Agriprogress initiates, manages and establishes partnerships between Dutch, Ukrainian and Romanian agri-food organisations (farmers, companies, education, research, extension, government). Agriprogress organises studyvisits and trainings to Romania.
We organise high class trainings for dairy, arable and horticulture in the Netherlands. We have experience with countries from Europe, Asia and Africa.
Agriprogress can also assist you to find and develop your farm and company. Agriprogress supports her agribusiness clients in improving the existing activites and/or developing the new business via management consultancy and projectmanagement. Our extensive network, agribusiness development knowhow and experience is what we offer you to make your business (more) successful. Agriprogress is a trademark of Helfferich Consult.
More information:www.agriprogress.com. Mobile: +31653782889. We have offices in Holland and Romania. More info: This email address is being protected from spambots. You need JavaScript enabled to view it..